TAKE OUR CLASSES COVERING:
SKATEBOARDING
FILMING
EDITING
YOUTUBE AND SOCIAL MEDIA PLATFORMS
*Please note, we have created an app you can download in the Apple or Google Play Stores and are transitioning over to that platform. Please DO NOT sign up here.
ABOUT YOUR INSTRUCTOR
Aaron Kyro has been skateboarding for most of his life and has been a professionally sponsored skateboarder for many of those years. He created the largest skateboarding YouTube channel with over 2.8 million subscribers and average monthly views of over 25 million. His passion is teaching others to skateboard and achieve the fun, satisfaction and freedom he has found in the sport.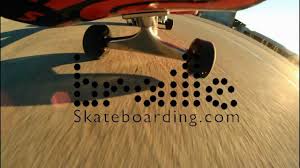 SUCCESS WITH BRAILLE SKATEBOARDING'S TEACHING METHODS
I'm 36 and hadn't ridden a skateboard since I was about 18. My skating revival is largely being fuelled by Braille on YouTube and Skateboarding Made Simple - I'm loving it!


I'm nearly recovered from a recent injury (fell off practicing a manual in the car park), and looking forward to getting some basic tricks under my belt.


I've been riding to work on my board and appreciate your encouragement to get plenty of board riding time.



Peace out


Wayne

SUCCESS WITH OUR EDITING COURSES
I began this course having zero knowledge about Adobe Premier, the step by step guide helped me understand what to do like cut with the razor tool, export, slow motion video and how to create a title. I learned a lot of things from this Editing Course, Gabe Cruz did such a great job at explaining and teaching how to use Adobe Premiere and now thanks to this course I have more knowledge about editing that will help me for my journey on creating beautiful videos.

--- RD
I thought it was great, really easy to follow and gave a really good foundation to build off. Any of the kids at my skate park could watch this and understand how to edit their clips together.

--- WL