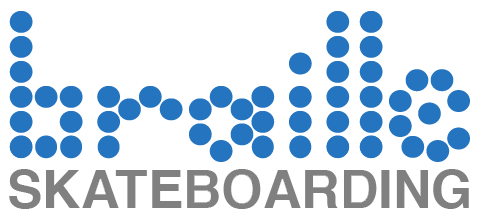 FREQUENTLY ASKED QUESTIONS
Q. What is included in my subscription?
A. Your subscription grants you access to all courses in Braille University, skate support, our email newsletters, blog posts and webinars.
Q. How do I submit my skate support videos?
A. The minute you sign up for the subscription plan or a single skate course you will be invited to our secret Braille University Facebook group. Here you can submit your videos, questions, share progression stories and get help and encouragement. You might get lucky and have Aaron himself answer your skate support submission!
Q. What if I only want to learn to edit, or learn a specific trick.
A. No problem! You can enroll in our school on the monthly membership plan or sign up for only the courses you wanted to take. But know that we will be adding new content monthly to include courses for all social media platforms, all future Skateboarding Made Simple volumes and much more, so you might want to stick around for a while!
Q. What forms of payment do you accept?

A. We accept all major credit cards and PayPal. With the subscription plan your credit card gets charged monthly.
Q. Is the school mobile friendly?
A. Yes! Our school is available on the Teachable app in the iTunes store. This is a free app that gives you access to any of the courses you are enrolled in right from your phone. You can also download your courses within the app and access them on the go without needing WiFi.
Q. What information is covered in the University courses?
A. We have courses that cover 62 different skateboarding tricks including manuals, nose grinds, flat ground tricks and more. There are also courses on filming, editing and creating a YouTube Channel. We will be adding courses monthly to include different filming and editing techniques and running all social media platforms.
Q. How is this different from your YouTube Channel tutorials?
A. Each skateboarding course has multiple videos that cover the different aspects of the trick. Rather than searching through YT for all of these different videos we have compiled them all for you here. Each course also has detailed instruction on how to execute each trick. There are many tricks we have courses for which are not covered on YouTube at all. Our courses on editing, filming and social media platforms will only be available here at Braille University.